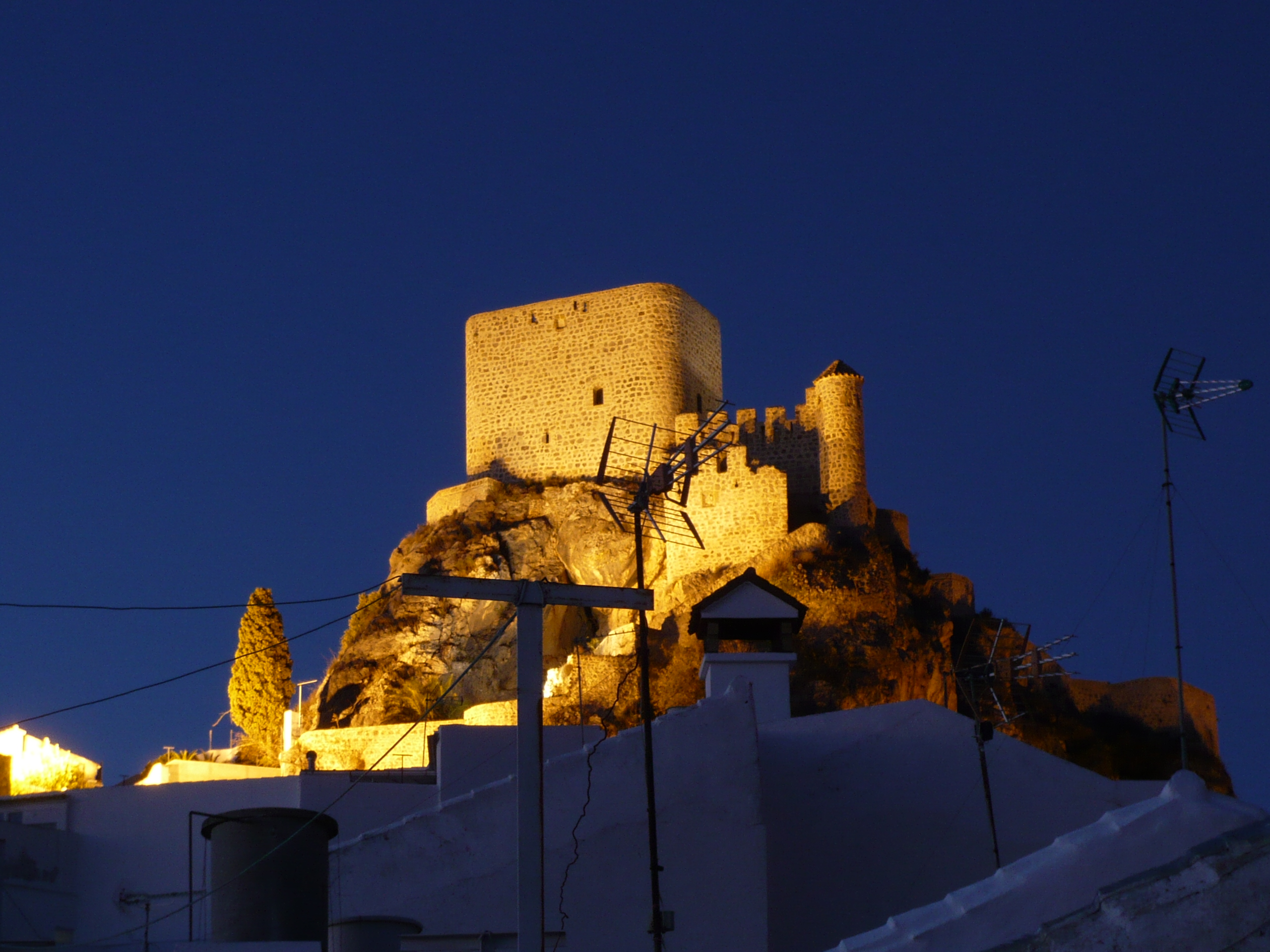 Olvera
The town of Olvera, located in the province of Cádiz, borders the provinces of Seville and Málaga and is at the tip of the ruta des los pueblos blancos ("white towns route"),
The hills surrounding Olvera are full of olive groves that are said to provide the best extraction of olive oil in Andalucia. In recent years it has received the award of the "Denominación de Origen de la Sierra de Cádiz".  
Of great interest within the municipality is a large colony of Griffon Vultures (Gyps fulvus) to be found within the natural reserve of the "Peñon de Zaframagón", a huge rock outcrop that is located 14 km to the northwest of town.
There is much history in Olvera and it is also an ideal base for exploring other destinations in the region.  Day trips to Granada, Cordoba, Seville, Jerez, Zahara and Ronda are all within easy reach.
There is an abundance of outdoor activities as well such horseback riding, hang-gliding, mountaineering, kayaking and sailing.
Via Verde
La vía verde de la Sierra measuring 36 km, crosses the municipalities of Olvera, Puerto Serrano, Coripe, Montellano, El Coronil and Pruna.
Situated in landscapes of unparalleled natural beauty, the greenway was inaugurated in 2000. Today it consists of 30 tunnels, 4 viaducts, 4  former railway stations (Olvera, Puerto Serrano and Coripe), and the Zaframagón train station, which has been turned into a visitors' centre and bird-watching post.
It is fantastic for cycling, walking and birding enthusiasts!